THE RESULTS OF THE 2005 CCFC HOSTED KUERING: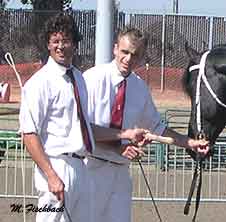 First Photo: 2005 Judges Fetse Feldstra FPS Judge, and BJ Nerenhausen US Judge.
Second Photo: Sjoerd Meekma & Huibert Maurice FPS Runners



SPECIAL THANK YOU to the 2005 Kuering volunteers, all of whom worked very hard to help pull this show together; David & Sunni Stecher, Lesley Ann & Tim Van Deren, Brigitte Bondoux, Susan and Charles Hall, Helima Cole, Melissa Fischbach, Nicole & Patrick Reed, Cindy Cole, Peter Falla, Tracy Underwood. Please let me know if I have forgotten you! and thank you again, is was a pleasure to have all the help!


The 2005 Kuering went on without a hitch, the weather was mild and lovely, Lots of volunteers made the day go by smoothly. Special Congratulations to our CCFC members!! Lesley-ann & Tim Van Daren with their 1st premie, champion filly. Richard & Kimberly Wright, with their 2nd premie Grand Champion Colt and 2nd premie Reserve Champion Colt and Debra Richard, with her 2nd premie Ster Reseve Champion Mare. Enjoy the photos and scroll down for the complete results from the Kuering and for other 2005 News updates.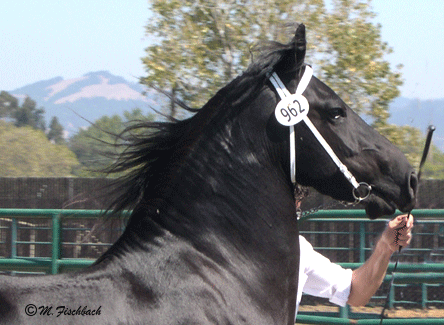 Photo copyright: Melissa Fischbach

1st premie Champion and 'Best of Show' mare Godiva (Tsjerk X Oege) Owner: Bonnie Gringer Trainer: CCFC Member Kimberly Wright

---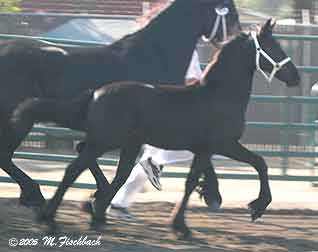 Photo copyright: Melissa Fischbach
1st premie Champion filly (Jorret X Teunis) owners: CCFC Members, Lesley Ann and Tim Van Daren.

---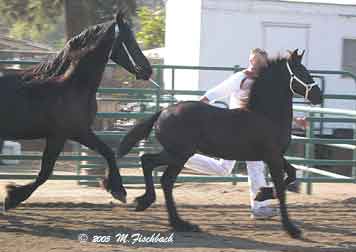 Photo copyright: Melissa Fischbach
2nd premie Reserve Champion filly (Feike X Laes) Owner: Wendy Silva.


---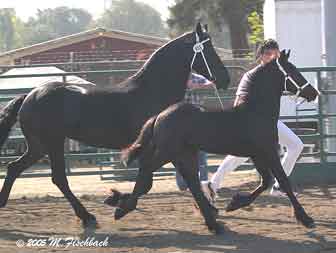 Photo copyright: Melissa Fischbach
2nd premie Champion Colt (Feike X Anton) Owners: CCFC Members, Richard and Kimberly Wright


---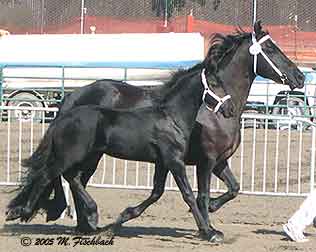 Photo copyright: Melissa Fischbach
2nd premie Reserve Champion Colt (Teade X Bendert) Owners: CCFC Members, Richard and Kimberly Wright


---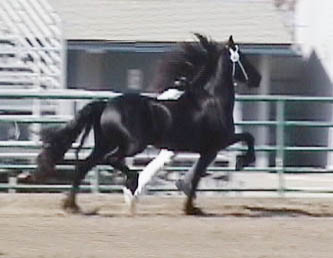 Photo one copyright: Melissa Fischbach Photo Two: Kimberely Wright
1st premie Ster Champion & Best of Show Mare (Tsjerk X Oege) Owner: Bonnie Gringer


---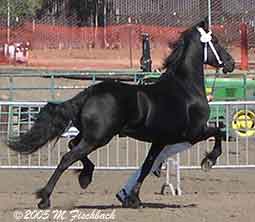 Photo copyright: Melissa Fischbach
2nd premie Ster Reserve Champion Mare (Krist X Jurjen) Owner: CCFC Member, Debra Richard


---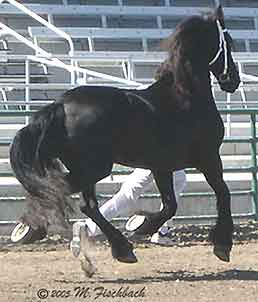 Photo copyright: Melissa Fischbach
2nd premie Ster Champion Gelding (Teunis X Tsjalling) Owner: Patricia Smith Goldfine


---
Photo copyright: Melissa Fischbach
3rd premie Reserve Champion Gelding (Onne X Oege) Owner: CCFC Member Wendy Feller


---
2005 CCFC Kuering Results
Name
Category
Premie/Rating
Sire
Dam's Sire
Owner
Fillies for Foalbook
Promise
Fillies
2nd
Teade 392
Ulke 338
Jo Ann Towle (CCFC Member)
Ruby of Forest Gate
Fillies
1st Champion
Jorrit 363
Teunis 332
Lesley Ann & Tim Van Daren (CCFC members)
Shara of KVF
Fillies
2nd Res.Champion
Feike 395
Laes 278
Wendy Silva (CCFC Member)
Colts for Foalbook
Phenomenon by Friesian Affaire
Colts
2nd Champion
Feike 395
Anton 343
Richard & Kimberly Wright (CCFC Members)
Q by Friesian Affaire
Colts
2nd Res. Champion
Yeade 392
Bendert 281
Richard & Kimberly Wright (CCFC Members)
Shrek By Friesian Affaire
Colts
3rd
Otte 375
Sander
Richard & Kimberly Wright (CCFC Members)
Rutger
Colts
3rd.
Tsjerk 328
Peke
Roxy Montana (CCFC Member)
3+ Year Mares for Studbook and Star
Xena K.
studbook/ster
3rd premie
Ouke 313
Jildert 299
Walt Pioli jr.(CCFC Member)
Gweneviere of Gold Leaf
Studbook/Ster
3rd premie
Wander 352
Lute
Patricia Terrell
Emily from Friesian Connection
Studbook/ster
2nd Ster, Res. Champion
Krist 358
Jurjen
Debra Richard (CCFC Member)
Yara
Studbook/ster
stb
Peke
Oege
Roxy Montana (CCFC Member)
Godiva
Studbook/Ster
1st premie Ster Champion, best of show
Tsjerk 328
Oege
Bonnie Gringer
Sofia
Studbook/ster
Stb
Warn 335
Sander 269
Mark & Cindy Baird
Isis of Starry Knight
Studbook/ster
3rd stb
Anne 340
Oege
Dan Bryum
Mares Repeat for Star
Belinda Z.
Repeat Stb/ster
3rd stb
Wicher
Jurjen
London Wilde (CCFC Member)
Prinses T.
Repeat Stb/ster
3rd
Oeds
Ritske
Denise and Craig England (CCFC Members)
2nd Premie Ster Mares Repeat for Premium
Fardau K.
2nd Ster/repeat for Premie
2nd no change
Fetse
Jochem
Bonnie Gringer
Geldings 3+ for Studbook and Ster
Gunner
Stb/Ster
Stb
Frans
Bendert
Debbie Margiotta (CCFC Member)
Hearke B.
Stb/Ster
3rd Premie Res. Champion
Onne 376
Oege
Wendy Feller (CCFC Member)
Riekele
Repeat Stb/Ster
2nd Ster, Champion
Teunis 332
Tsjalling
Patricia Smith Goldfine
Stallions for Central Proving
Gisolt fan it Mouneh-s
Stallion
No
Jasper 366
Jochem
Don Jasper
Hootie
Stallion
no
Wicher 334
Ludse
Mark & Cindi Baird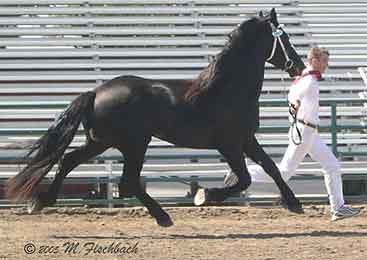 Photo copyright: Melissa Fischbach
Wicher X Ludse Stallion, Owners: Mark & Cindi Baird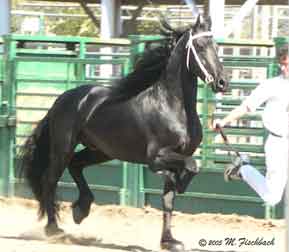 Photo copyright: Melissa Fischbach
Jasper X Jochem Stallion, Owner: Don Jasper

GO BACK TO GOME PAGE