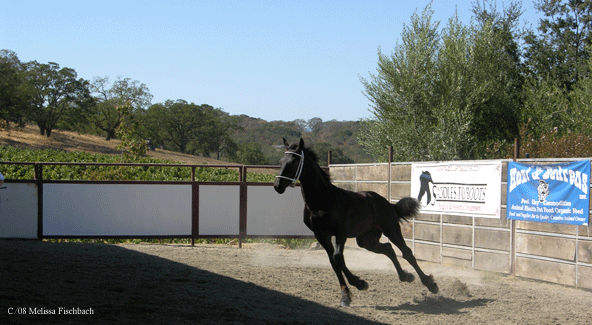 I have the results directly from the judges, Scroll down to view



Hello All, well we survived and perhaps triumphed in our 8th year of hosting the kuering.( Despite having to have our show at a new facility that no one was familiar with that caused some initial disputes turmoil and drama) The actual day of the show went well. Our Judges were Sjouke DeGroot and Pieter Bergsma. The runners were; Berry Van der genugten, Jordy Engelman and Cristian Reitsema. The facility we used was Rapp Ranch located in Napa valley. The location was beautiful, the grounds were well cared for and the Manager Gloria Limon and her staff were very very helpful. This was biggest event that they had ever had at their facility and in order to provide stalls for everyone ( we had 12 more than we were initially allotted) they cleaned out stalls being used for tack rooms and feed rooms and moved out boarders horses for the day. We ended up using every one of the 42 stall they were able to provide. The arena was a lovely indoor, open at one end with Nike footing. Rapp Ranch provided stacked hay bale seating in the indoor for everyone and also cleaned all the stalls and feed everyone's horses! There was plenty of shade and all we could have wished for additionally was perhaps a cool breeze. 24 horses arrived between the hours of 7 -9am on Saturday morning; 5-6 Rapp Ranch Employees took over the chore of finding agreeable parking spaces for the multitude of trailers that arrived in groups of 1 to 10 at a time. We give them a 5 star rating.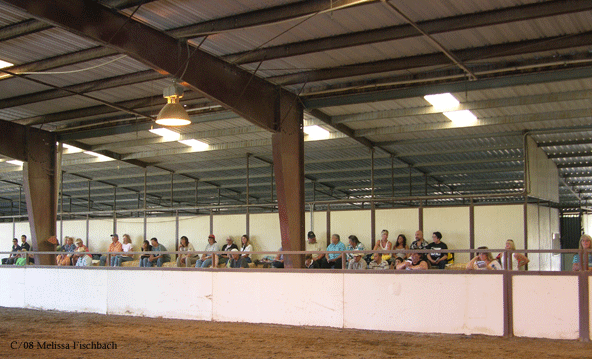 Lunch and breakfast were provided by a local Napa club. Who barbecued yummy burgers etc. on site.
This year runners were pre paid for, we pre assigned all the stalls placed all the numbers in bags that were attached to the stalls along with the horses names owner info etc. and had everything pre paid on our end, there was no check in necessary. It made things go very smooth and for the first time in our history we were ready to go before the judges even arrived! We started at a lazy 9:30 and were finished by about 3:30 and we were all packed up, cleaned up, and out of there well before 5pm.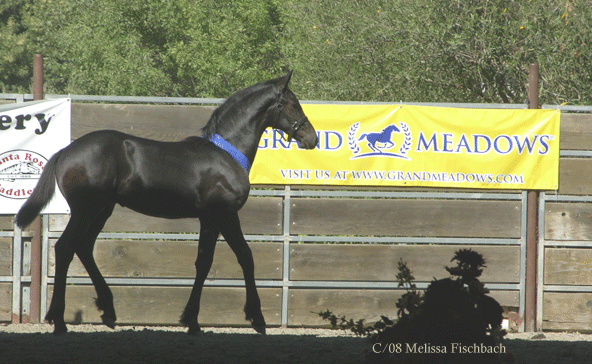 We had two glitches during the show, Initially we had no sound and the judges kindly and loudly spoke out their comments… finally an enterprising person from Rapp Ranch was able to get the system online so by a quarter of the way in we had a microphone for the judges to use. Our other glitch was a number mix up with the champion and reserve champion geldings getting switched, it was quickly resolved once the judge made the placement announcement into the microphone and the everyone realized that the horses had been lined up in the wrong order thereby receiving the wrong ribbons, not sure where or with who the mix up happened, but we apologize for this. Thank you to both parties who took the change gracefully.
The judges said the kuering was very well run, their only comment was they thought the facility was a bit of a long drive from their hotel (which they loved, and said they always wanted to stay there from now on) we of course agree with them, it just could not be helped this year.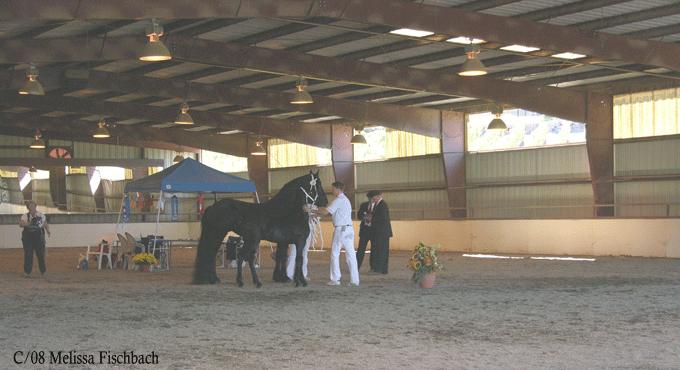 Side note; I had dropped the judges off the day prior while I drove the hour out to Rapp Ranch to set up. So they had a short 'holiday' on Friday afternoon lounging at the pool, where they got sunburned Hence the comment Sjouke said about there being "some 'red ' people at the kuering," he was referring to himself!

All the exhibitors expressed satisfaction with the event. If someone had a question or concern it was promptly addressed. Communication this year was very good. Judges main Comments on the horses were "not enough power in the hind end", I spoke to them about this later to clarify and they said they wanted the horses to sit/tuck more in the hind end and step under themselves with the hind legs.

We had a fun Raffle , enthusiastically run by two daughters of CCFC member Shea Elledge. The raffle raised about $225.00 which will help to offset the Inspection costs. (I will have a listed of donators and contact information posted very soon. ) But thank you very much.

Class Sponsors:
Colt and filly = Grand Meadows www.grandmeadows.com
Mare - Saddles to Boots. Michelle Helberg, 6144 Sebastopol Rd (Hwy 12 West), Sebastopol, CA 95472, 707-823-9700
Gelding - Santa Rosa Saddlery, Ed Olsen, 5338 Hwy 12 West, Santa Rosa, CA 95407, 707-527-8225
Champion-Hunt & Behrens, inc. John Martin , petaluma CA, 707-762-4594


Raffle Sponsors:
The Baroque Horse Store www.baroquehorsestore.com, Melissa fischbach 707-937-2133
Christy @ Cowboy Magic, 1200 N Van Buren Street, Anaheim, CA 92807, 800-755-6844
Selina Galick, Horseshoe Mart, 2100 Llano Rd., Santa Rosa, CA 95407, 707-578-7320
Linda Bryd, Horses and Things, 2836 Granvenstein Hwy S., Sebastopol, CA 95472, 707-829-8696
The Friesian Book, FW Kooistra 14500 diamond Star rd. Red Bluff, CA 96080-9127, 530-528-1500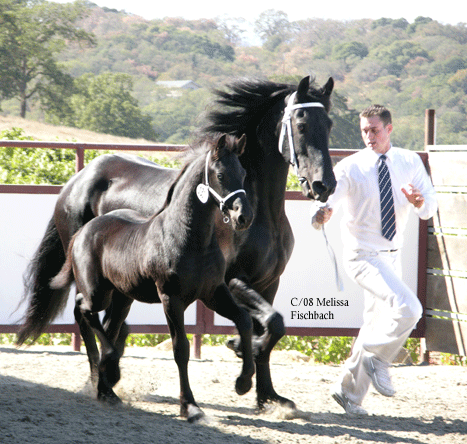 A BIG thank you to all the CCFC member s who volunteered their time to help with this event on the day, several of which drive 4+ hours to be with us! Thank you! Thank you! let me tell you, all of you count and every one person that can shoulder even one little task for the organizers make a big difference. Then we all get a chance to watch parts of the show.
A big Thank you to Rapp Ranch, managers and employees. You we above and beyond the call of duty to see us happy.
A big thank you to Megan and Sharon and everyone at FHANA, who also had to help us with several issues for our venue, last minute entries etc.
Sincerely, Melissa Fischbach President, CCFC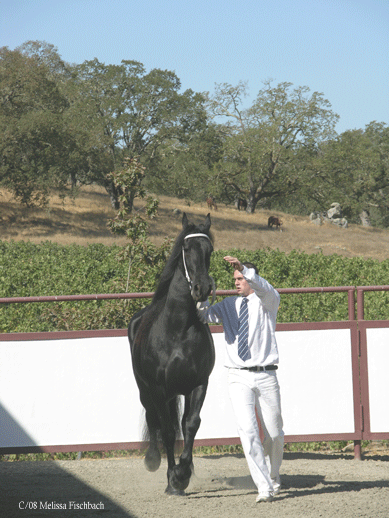 ~PHOTOGRAPHS ~ CLICK HERE to see photos by RUTH LAKE the show photographer at our Inspection. She will Post photos from those of you who signed up In advance on her website. However, She did photograph every entry, if you decide you would like to order photos from her. please contact her lakewebdesign@aol.com or call 707-849-4732 to find out how you can view and order photos of your horse(s).


MORE PHOTOS CLICK HERE
---
LOTS MORE PHOTOS TAKEN BY VOLENTEERS ETC. CLICK HERE


Name
Category
Premie/Rating
Sire
Dam's Sire
Owner
Cat. 13/14 Stallions For Ster and Central Proving by Invitation
1305 Hotze
Cat. 13 Stallions
Ster & CHOSEN FOR CENTRAL PROVING
Bonne 341
Ids 300
Vinels/Caceres
1308 Mindert S.
Cat. 13 Stallions
Ster
Ulbert 360
Dirk 298
Janna & Ron Goldman (CCFC members)
Cat.5 3+ Mares for Studbook/Ster
1289 SeikeD
Cat.5
Stb
Tsjerk 328
Piter 312
Marie Haffner
1290 Richtsje van de Woudhoeve
Cat.5
2nd Premie Ster
Fabe 348
Folkert 353
Henery & Alberta Martinez
1291 Sabrina fan de Merrewyk
Cat.5
Stb
Ulbert 390
Tsjerk 328
Marilyn Persiani
1292 Riley W.
Cat. 5
Stb 3rd premie
Jasper 366
Anton 343
Suzy Seamon
1294 Paradise
Cat. 5
Stb 3rd premie
Doaitsen 420
Teunis 332
Gary Pharoah
1328 Obrienne
Cat. 5
Stb 3rd premie
Sibald 380
Jochem 259
Don Jasper 7 Julie O'brian (CCFC Members)
Catagory 6, Mares repeat for Ster
1295 Fetsje van de Dollen
Cat.5
not STB
Feitse 293
oege 267
Patricia Laude
1329 Marit F.T.
Cat. 6
Stb
Nanno 372
Abe 346
Taryn Hathaway
1330 Jildou G.L.
Cat. 6
Stb, 3rd premie
Tsjerk 328
Dirk 298
Stephania Meagher
1297 Djoeke T.
Cat. 6
Stb, 3rd premie
Anton 343
Jochem 259
K.Enriquez
1298 Isis of Starry knight
Cat. 6
Stb
Anne 340
Oege 267
Dan Byrum
1299 Kitana
Cat. 6
Stb
Wander 352
Rypke 321
Jason & Tabitha Mouck CCFC Members
1300 Naomi from Wildwind
Cat. 6
Stb
Anne 340
Bartled 292
Sondra Vandiver
1301 Namke Siduna.
Cat. 6
Stb, 3rd premie
Wander 352
Tsjerk 328
Ralph & Margitta Sikkema
1302 Mindra ISP
Cat. 6
Stb
Jasper 366
Anton 343
Jason & Tabitha Mouck CCFC Members
1331 Isabella F.
Cat. 6
Stb, 3rd premie
Feitse 293
Naen 264
Sherry Reed
Catagory 8, 4+ Ster Mare for Premium
1303 Ina Fiduna F.
Cat.8
no change 2nd Ster, RES. CHAMPION
Sape 381
Oege 267
Susan Slaviero
1332 Sjirkje F.
Cat. 8
no change 2nd Ster
Jochem 259
oege 267
Don Jasper & Julie O'Brian, CCFC Members
1334 Zambi de Perior
Cat. 8
no change 2nd Ster
Wander 352
Sander 269
Jackie Basagoitia CCFC member
1280 Lyske fan lutke Peinjum
Cat. 8
no change 2nd Ster, CHAMPION
Onne 376
Fabe 348
Marc Guerra
Catagory 10 3+ Geldings For Studbook & Ster
1333 Haarlem
Cat.10
No stb
Bonne 341
Ids 300
Magali Mc Greevy
1334 Teade-Gelf
Cat.10
Stb
Rypke 321
Jillis 301
Steve & Muriel price CCFC Member
1306 Glor van de Bist
Cat.10
stb, 3rd Premie
Feitse 293
Oege 267
Dana Leavitt
1307 Jalke v.d. Laarbeek Hoeve
Cat.10
2nd premie ster-CHAMPION
Tsjerk 328
Teunis 332
Ron & Janna Goldman CCFC members
1310 Sijtse fan Lunia
Cat.10
2nd premie ster-RES. CHAMPION
Leffert 306
Hearke 254
Susan Slaviero
1311 Sjoerd
Cat.10
No stb
Fede 350
Falke 291
Ruth Page CCFC member
Catagory 11 Geldings Repeat for Ster
1312 Falco
Cat. 11
Nothing
Jasper 366
Piter 312
Ashley Brown (CCFC Members)
Catagoy 2 Colts for Foalbook
1282 Argonaut
Cat.2
2nd
Brandus 345
Tsjerk 328
Julie Haynes
1283 Aragon
Cat.2
1st premie, CHAMPION
Tietse 428
Feitse 293
Patricia Laude
1314 Bolero
Cat.2
2nd
Jesse 435
Dirk 298
Ruth Page, CCFC member
1315 Biscotti
Cat.2
1st premie, RES. CHAMPION
Eibert 419
Sjaard 320
Ruth Page, CCFC member
1316 Chrysolyte
Cat.2
2nd
Maiko 373
Brandus 345
Christine Brecht, CCFC member
1320 Aragon RS
Cat.2
2nd
Heintse 354
Jasper 366
Jason & Tabithia Mouck CCFC Members
1325 Agape of Friesian Glory
Cat.2
2nd
Tietse 428
Andries 415
Glory & Patrick O'Roony, CCFC member
1326 Anton
Cat.2
3rd
Leffert
Feitse 293
Sherry Reed
Catagoy 1 Fillies for Foalbook
1284 Annie from Wildwind
Cat.1
3rd
Feike 395
Anne 340
Frederik Kooistra
1285 Antonique by Friesian Affaire
Cat.1
2nd premie RES. CHAMPION
Nanning 374
Anton 343
Richard & Kimberly Wright, CCFC Members
1313 Bemke Siduna fan Morningstar
Cat.1
2nd
Mintse 384
Wander 352
Ralph Sikkema
1317 Ayda
Cat.1
3rd
Jesse 435
Wierd 409
Dawn Maxson
1318 Carre RS
Cat.1
1st premie CHAMPION
Mintse 384
Rypke 321
Jason & Tabitha Mouck, CCFC Members
1319 Aanje RS
Cat.1
3rd
Nanning 374
Wander 352
Jason & Tabitha Mouck, CCFC Members
1327 Camelot
Cat.1
2nd
Tietse 428
Nanno 372
Taryn Hathaway
Catagoy 3, Yearling Fillies for Premimum
1287 Waindrop
Cat.3
3rd
Andries 415
Heinse 354
Ruth Page, CCFC Member
Catagoy 4, 2+ Fillies for Premimum
1288 Traveler
Cat.4
2nd
Doaitsen 420
Reyert 337
Brian Ness
GO TO HOME PAGE