THE RESULTS OF THE 2010 CCFC HOSTED FRIESIAN BREED INSPECTION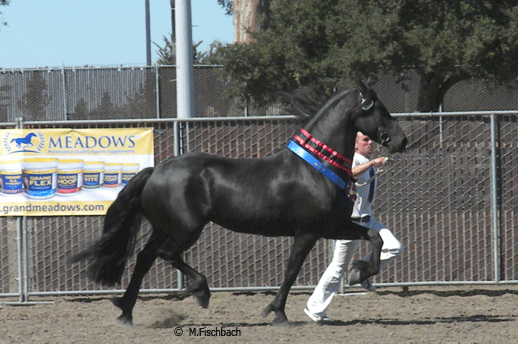 Champion 1st Premie Ster/Provisional Crown, Mare Champion and Best of the Show.
Owned by CCFC Member Susan Slaviero

Awards and Auction Item Sponsors:

Grand Meadows www.grandmeadows.com
Martins Ranch Supply, Rohnert Park Ca.
Hunt & Behrens, inc. John Martin, Petaluma CA, 707-762-4594
Equess info pending.
Back Creek Farm 707-829-1242, Sebastopol, CA
Santa Rosa Equestrian Center, Santa Rosa CA, 707-566-0500, www.srequestrian.com
The Baroque Horse & Friesian Store www.baroquehorsestore.com, www.Friesianstore.com
Cowboy Magic, 1200 N Van Buren Street, Anaheim, CA 92807, 800-755-6844



Thank you to our Inspection Committee; Melissa Fischbach, David Stecher and Lesley-Ann Van Darren. And a big thank you to all the CCFC members who volunteered their time and expense to help with this event, it could nto have been done without you:
David Stecher, Lesley-Ann and Tim Van Darren & Friend, Melissa Fischbach, Sara Leslie, Kenn McCarty, Muriel Price, Susan Hall & Friend, Gina Sierra, Lisa Fuetsch, Maddison Elledge, Ruth Page, Terrilyn Boyer & Tracy Underwood.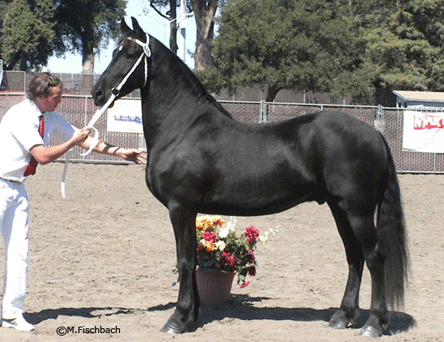 Champion Gelding, Triton 2nd Premie Ster owned by CCFC Member Brigitte Bondoux.


~PHOTOGRAPHS ~ Our show Photographer was Mark Dileo. Please contact him if you would like to order photos of your horse. Marks webpage
---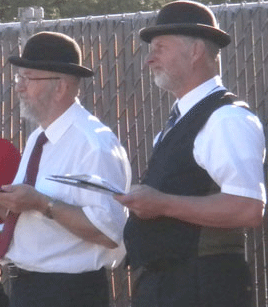 Judges:(left to right) Wil Thijssen & Sjouke DeGroot
Our runners were: Jort Hein De Wit, Robbert Anton van Bergeijk & Allart v.t. Oever, thank you guys for a job well done!

Name
Category
Premie/Rating
Sire
Dam's Sire
Owner
Catagoy 1 Colts for Foalbook
407 Galileo F.J.
Cat.1
2nd
Tietse 428
Ritse 322
Shawnee Free Jones
Hayden MFR
Cat.1
2nd premie, CHAMPION
Fridse 423
Dirk 298
Ruth Page-CCFC Member
410 Indiana Jones B.C.F.
Cat.1
2nd Premie, RES. CHAMPION
Wander 352
Feitse 293
Lesley Ann & Tim Van Daren -CCFC members
Catagoy 2 Fillies for Foalbook
411 Lbiza
Cat.2
2nd
Sibald 380
Tsjerk 328
Julie Haynes
413 Hannah MFR
Cat.2
2nd
Mintse 384
Teade 392
Ruth Page-CCFC Member
414 Giselle G.F.
Cat.2
1st premie, RES. CHAMPION
Tietse 428
Sibald 380
Elizabeth Jenner
416 Isabella M.
Cat.2
2nd
Fridse 423
Wierd 409
Dawn Maxon
405 Hanne RS
Cat.2
2nd
Nanning 374
Jasper 366
Jason and Tabitha Mouck -CCFC members
451 Glee of Friesian glory
Cat.2
1st premie, CHAMPION
Tietse 428
Andres 415
Susan Slaviero -CCFC members
Cat.5 4+ Mares for Studbook/Ster
419 Marissa van Moerkerkenland
Cat.5
NP/STB
Time 398
Hearke 254
Christine Keiser - CCFC Member
420 Vivian Van Wolfshol
Cat.5
NP/VB
Anton 343
Jakob 302
Shea Elledge - CCFC Member
421 Traveler
Cat.5
3rd/STB
Doaitsen 420
Reyert 337
Brian J. Ness - CCFC Member
422 Vrolijk P.H.
Cat.5
NP/STB
Sape 381
Jillis 301
Ralph & Margitta Sikkema
Cat.6 3+ Mares for Studbook/Ster
423 Yasmyn F.
Cat.6
2nd/STER
Gjalt 426
Tsjerk 328
Shawnee Free Jones
424 Zatine tcb
Cat.6
2nd/STER
Tietse 428
Sape 381
Glory & Patrick O'Rooney -CCFC Members
425 Zusanne T.C.B.
Cat. 6
3rd/STB
Tietse 428
Fetse 349
Koreen Hawke
426 Yolanda V.
Cat. 6
NP/STB
Sibald 380
Brandus 345
Marius Robert Bor
427 Zanetti
Cat. 6
NP/STB
Goffert 369
Tsjerk 328
Julie Haynes
428 Wemke OTH
Cat. 6
2nd/STER
Wikke 404
Fetse 349
Richard & Elizabeth Sharp -CCFC Members
429 Wonder of You T.C.B.
Cat. 6
2nd/STER
Tietse 428
Remmelt 323
Louella Bagley
431 Zpin-Out T.C.B.
Cat. 6
3rd/STB
Tietse 428
Adel 357
louelle Bagley
433 Zariana of Noble
Cat. 6
NP/STB
Anton 343
Feitse 293
Susan Slaviero -CCFC Member
434 Welmoed Sytske K.
Cat. 6
NP/STB
Wander 352
Leffert 306
Ruth Page - CCFC Member
430 Ziva T.C.F.
Cat. 6
3rd/STB
Anton 434
Sjaard 320
Richard & Elizabeth Sharp - CCFC Member
435 Waindrop
Cat. 6
3rd/STB
Andries 415
Heinse 354
Ruth Page - CCFC Member
436 Zhaana
Cat. 6
NP/STB
Nanning 374
Bouwe 242
Tabitha Hartley
Catagory 7, Mares repeat for Ster
437 Paradise
Cat.7
2nd/STER
Doaitsen 420
Teunis 332
Gary Pharoah
438 Tjitse Marieke
Cat. 7
NP/STB
Folkert 353
Nammen 308
Ralph & Margitta Sikkema
Catagory 8, 4-6 Star Mares for Premium
439 Tsjitske Fan Sinserhus
Cat. 9
1st/STER still prov. Crown RES. CHAMPION
Sape 381
Olof 315
Jason & Tabitha Mouck - CCFC Member
Catagory 9, 7+ Star Mares for Premium
440 Geartsje F.
Cat. 9
1st/STER/Prov. CROWN, CHAMPION, SHOW CHAMPION
Tsjerk 328
Oege 267
Susan Slaviero - CCFC Member
441 Githa V.R.
Cat. 9
2nd/STER
Fetse 349
Tamme 276
Ruth Page - CCFC Member
Catagory 12 3+Yr Geldings for gelding Book & Ster
446 Triton
Cat.13
2nd/STER -CHAMPION
Tsjerk 328
Bendert 281
Brigitte Bondoux -CCFC Member
Catagory 13 Geldings Repeat for Ster
448 Bouwe
Cat.13
NP RES. CHAMPION
Nanno 372
Tsjerk 328
Sara Leslie -CCFC Member
Catagory 17- 3+ yr Stallions for Studbook & Ster
442 Sym Van't Wilbroek
Cat.17
-
Leffert 306
Sierk 326
Jeffery Duffield
443 Uno
Cat.17
-
Jasper 366
Fetse 349
Bernie Sandoval
415 Tjeerd fan't Brillehof
Cat.17
-
Ymte 407
Nanning 374
Arie Scholten -CCFC Member
447 Wibald v. De Blinkert
Cat.17
STER
Tietse 428
Teunis 332
Linda Johnson -CCFC Member
455 Ultimo 2 van Gowo Zate
Cat.17
-
Lute 304
Teake 273
Debbie-Jo Bennett
Catagory 20A-IBOP Riding
439 Tsjitske fan Sinserhus
Cat.20A
71.5 -did not pass Ibop, got a 1st premie, still prov. Crown can redo Ibop next year
Sape 381
Olof 315
Jason & Tabitha Mouck CCFC- Members
441 Githa V.R
Cat.20A
77-passed Ibop but did not get a 1st premie, not model or crown
Fetse 349
Tamme 2769
Ruth Page - CCFC Member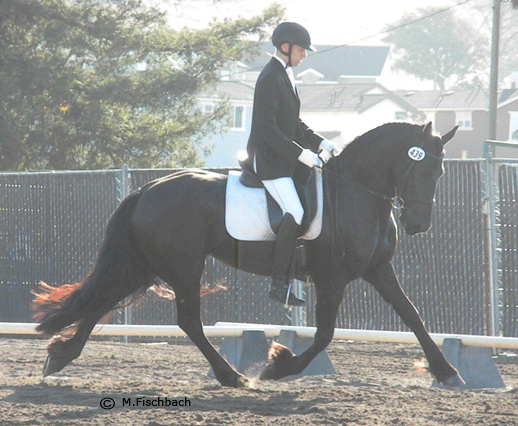 Tsjitske fan Sinserhus- preforms the IBOP test, owned by CCFC Members Jason and Tabitha Mouck
CHAMPION PHOTOS provided by Mark DiLeo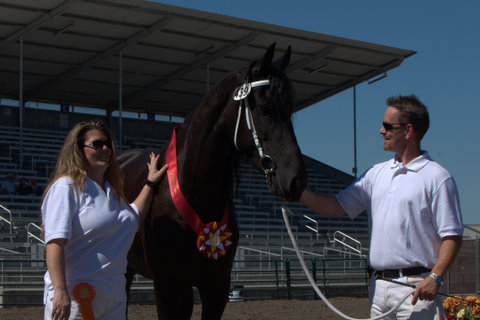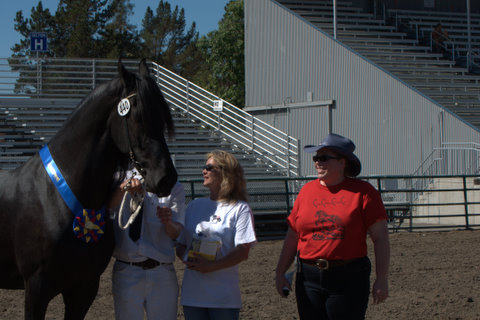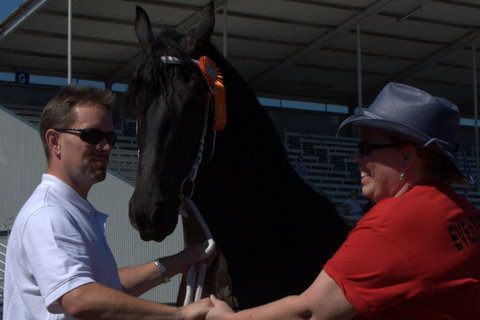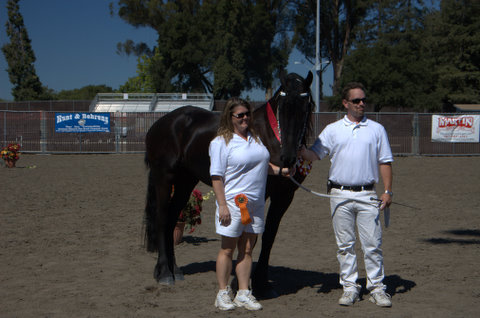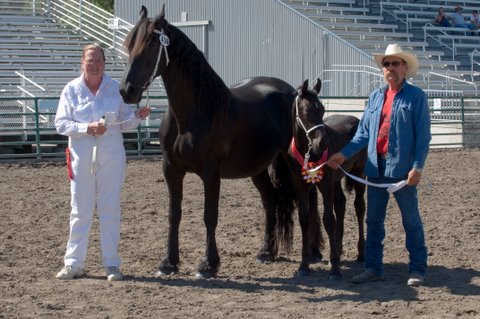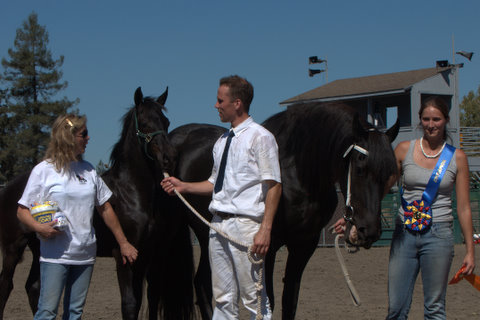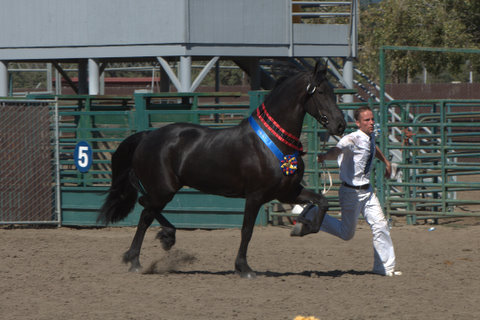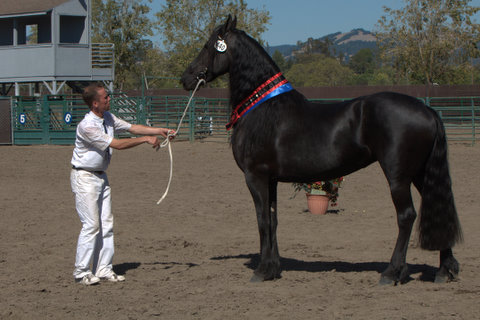 GO TO HOME PAGE