THE RESULTS OF THE 2013 CCFC HOSTED KFPS FRIESIAN HORSE BREED INSPECTION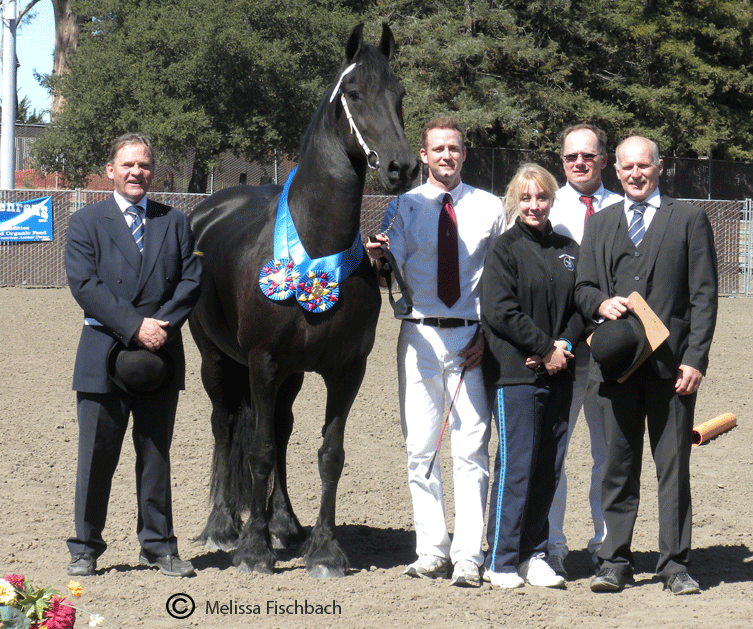 1st Premie Star Mare (12 year old) 'Feikje D.V.' Owned by Don Jasper and Julie O'Brien. was Mare Champion and Best of Show Champion. Pictured here with ( from left to right) KFPS Judge Ed Pouw, runner Alex Gibson , owner Julie O'Brien, runner Sjouke Plantinga and KFPS Judge Pieter Bergsma.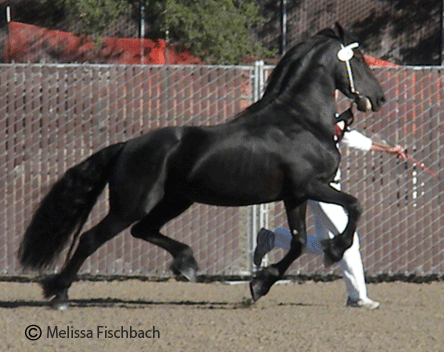 Champion mare 'Feikje D.V. showing her " pushing power"
1st premie Champion Filly: 'Surprise MFR' owned by Maddi's Friesian Ranch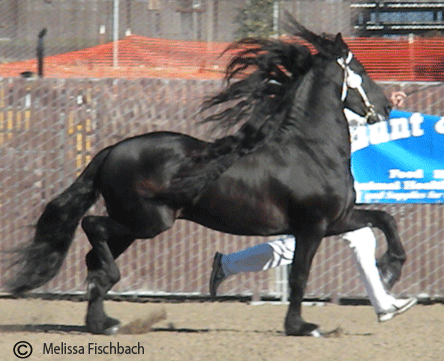 Star Stallion: 'Xander fan Ramaker' owned by Ashley Rhodes
CCFC Member: Julie O'Brien, posing with her 1st premie Champion mare and best in show 'Feikje D.V. along with her Reserve Champion 2nd Premie Star mare ' Evangeline'... Pretty special day to have both the champion and the reserve champion mares.!!!! Big Congrads.

Awards & Sponsors:

Hunt & Behrens, inc. John Martin, Petaluma CA, 707-762-4594
The Baroque Horse Store www.BaroqueHorseStore.com, www.Friesianstore.com
Cowboy Magic, 1200 N Van Buren Street, Anaheim, CA 92807, 800-755-6844


Thank you to our Inspection Committee; Melissa Fischbach, David Stecher and Lesley-Ann Van Darren.

And a big thank you to all the CCFC members who volunteered their time to help with this event, it could not have been done without you: David Stecher, Lesley-Ann and Tim Van Deren, Melissa Fischbach, Brigitte Bondoux, , Muriel Price, Susan Hall, Cindy Cole-Sauvignon, Katie and Shea Elledge, Bob Baker, Brian Ness, If I forgot you please let me know.

~PHOTOGRAPHS ~ Our show Photographer was Marc Dileo. Please contact him if you would like to order photos of your horse.
Marc's webpage
---
Judges: Pieter Bergsma and Ed Pouw

Our runners were: Sjouke Plantings, and Alex Gibson, thank you guys for a job well done!

Name
Category
Premie/Rating
Sire
Dam's Sire
Owner
Catagoy 1 Colts for Foalbook
617 Pasquale MFR.
Cat.1
2nd Premie, CHAMPION
Mintse 384
Teade 392
CCFC Member: Ruth Page
618 Peregrin
Cat.1
3rd premie, RES. CHAMPION
Sibald 380
Bendert 281
Ryan & Ron Terpstra
Catagoy 2 Fillies for Foalbook
620 Shenandoah MFR
Cat.2
3rd premie
Wybren 464
Jochem 256
CCFC Member: Ruth Page MFR
621 Phoebe MFR
Cat.2
NO Premie
Fridse 423
Ritse 322
CCFC Member: Ruth Page MFR
622 Sade Myers MFR
Cat.2
2nd premie
Doaitsen 420
Teade 392
CCFC Member: Ruth Page, MFR
623 Suprise MFR.
Cat.2
1st Premie, CHAMPION
Doaitsen 420
Tsjerk 328
CCFC Member: Ruth Page, MFR
624 Stephanir MFR
Cat.2
1st Premie RES. CHAMPION
Sape 381
Heinse 354
CCFC Member: Ruth Page, MFR
625 Quinn MFR
Cat.2
1st Premie
Meinse 439
Fetse 349
CCFC Member: Ruth Page, MFR
626 Sietske of Threen
Cat.2
2nd premie
Sibald 380
Goffert 369
Julie Haynes
Cat.4 Two year old Mares For Premium
627 Klara fan Ness
Cat.4
2nd Premie
Sipke 450
Doaitsen 420
CCFC Member: Brian Ness
Cat.5 4+ Mares for Studbook/Ster
628 Danneke T.C.F..
Cat.5
2nd Premie STAR
Wander 352
Gradus 356
CCFC Members: Richard & Elizabeth Sharp
629 Evangeline
Cat.5
2nd Premie, STAR RES.CHAMPION
Tietse 428
Jochem 259
CCFC Members: Don Jasper & Julie O'Brien
Cat.6 4+ Mares for Studbook/Ster
630 Hellina T.C.F..
Cat.6
3rd premie
Meintse 439
Anton 343
CCFC Members: Richard & Elizabeth Sharp
Catagory 7, Repeat Studbook Mares for Ster
777 Zpin Out
Cat.7
No Premie
Tietse 428
Adel 357
Jeffery Duffield
632 Mindra ISF
Cat. 7
3rd premie
Jasper 366
Anton 343
CCFC Member: Ashley Rhodes
633 Carre R.S.
Cat. 7
3rd premie
Mintse 384
Rypke 321
CCFC Members: Jason and Tabitha Mouck
Cat.9 7+ year Star Mares for Premimun
634 Feikje D.V.
Cat.9
1st Premie, CHAMPION MARE & BEST OF SHOW
Jasper 3661
Nammen 308
CCFC Members: Don Jasper & Julie O'Brien
Catagory 17 3+ Yr Stallion for Sutdbook and Star
635 Xander fan Ramaker
Cat.17
STAR
Anne 340
Lute 304
CCFC Member: Ashley Rhodes
636 Elvis T.C.B.
Cat.17
-
Tietse 428
Sape 3814
Mesha Burkhart
GO BACK TO CCFC HOME PAGE