THE RESULTS OF THE 2014 CCFC HOSTED KFPS FRIESIAN HORSE BREED INSPECTION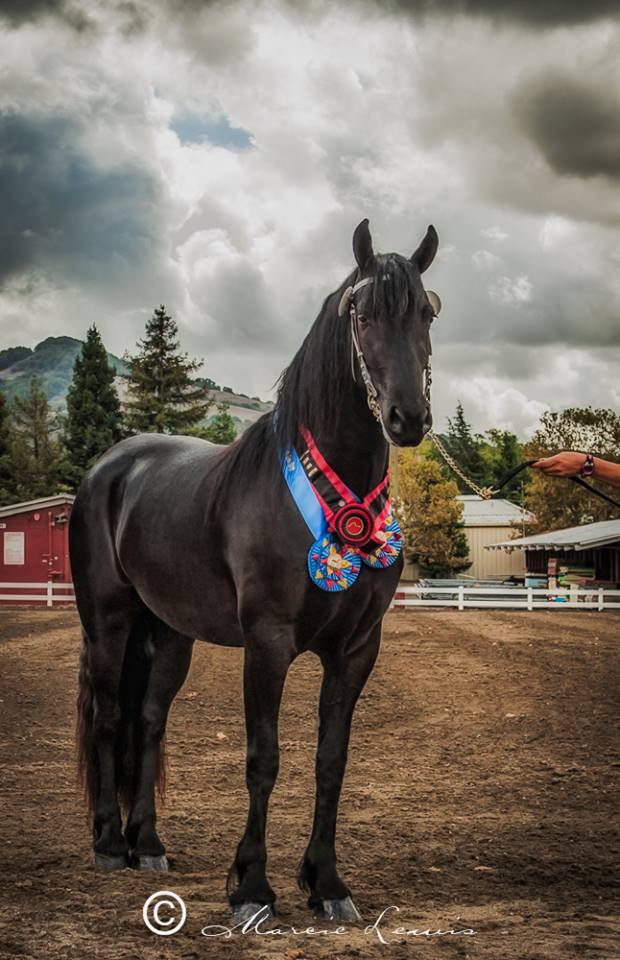 Klara Fan Ness- 2nd premie Ster, Mare Champion. Best in Show Grand Champion. Owned and bred by Brian Ness and Micheal Weiss. Photo by Marcie Lewis



SHOW AWARDS AND AUCTION ITEMS DONATED BY:

Hunt & Behrens, inc. John Martin, Petaluma CA, 707-762-4594
The Baroque Horse Store www.BaroqueHorseStore.com, www.Friesianstore.com
EquiFUSE www.equifuse.com
Black Horse Creations www.blackhorsecreations.com
Cotati Large Animal Hospital -707-578-4760
Saddles to Boots 6144 Sebastopol Rd.- Highway 12, Sebastopol Ca. 95472 tel: 707-823-9700

Thank you to our Inspection Committee; Melissa Fischbach, David Stecher and Lesley-Ann Van Darren.

VOLENTEERS
And a big thank you to all the CCFC members plus family and friends who volunteered their time to help with this event, it could not have been done without you: David & Sunni Stecher, Lesley-Ann and Megan Van Deren, Melissa Fischbach, Brigitte Bondoux, Muriel Price, Susan Hall, Cindy Cole-Sauvignon, Katie and Shea Elledge, Magali McGreevy ( & family), Terri Boyer, Terri Douglas, Lisa Fuetsch. If I forgot you please let me know.

PHOTOGRAPHS
Our show Photographer was Marcie Lewis . Please contact her if you would like to order photos of your horse.
Marcie@MarcieLewisPhotography.com
INSPECTION JUDGES AND RUNNERS
JUDGES: Jan Hendriks and Jolanda Slootjes
RUNNERS: Doeke Hoekstra, Marijn Zwart, Petra Zeelen and Debbie Aertssen.
Name
Category
Premie/Rating
Sire
Dam's Sire
Owner
Catagoy 1 Colts for Foalbook
511 Tolbert B.C.F..
Cat.1
3rd Premie
Alert 475
Feitse 293
CCFC Member: Lesley Ann Van Deren
512 Ubben B.C.F.
Cat.1
2rd premie, RES. CHAMPION
Sape 381
Wander 352
CCFC Member: Lesley Ann Van Deren
514 Valk B.C.F.
Cat.1
2rd premie, CHAMPION
Doaitsen 420
Teade 392
CCFC Member: Lesley Ann Van Deren
Cat.5 4+ Mares for Studbook/Ster
516 Anjelica
Cat.5
Studbook
Tjesse 400
Tjimme 275
Julie Arismendi
517 Ellemieke T.C.F.
Cat.5
Studbook
Wander 352
Anton 343
CCFC Memb: Richard & Elizabeth Sharp & Terri Douglas
518 Dulcinea
Cat.5
Studbook
Teade 392
Ids 300
Sandra Surber
519 Grace J.
Cat.5
3rd premie, Studbook RES. CHAMPION MARE
Tietse 428
Jochem 259
CCFC Members; Don Jasper & Julie O'brien
Cat.6 3+ Mares for Studbook/Ster
520 Lyra Fan Morningstar
Cat.6
Foalbook
Mintse 384
Rindert 406
Monika Becker
521 Klara Fan Ness
Cat.6
2nd Premie Studbook/Ster MARE CHAMPION & SHOW DAY CHAMPION
Sipke 450
Doaitsen 420
CCFC Members: Brian Ness & Michael Weiss
522 Katherine
Cat.6
Studbook
Teade 392
Ids 300
CCFC Member Judy Tamagni
Catagory 7, Repeat Studbook Mares for Ster
525 Celma of Shady Nook farm
Cat.7
Studbook
Wander 352
Lute 304
CCFC Member: Shea Elledge
GO BACK TO CCFC HOME PAGE